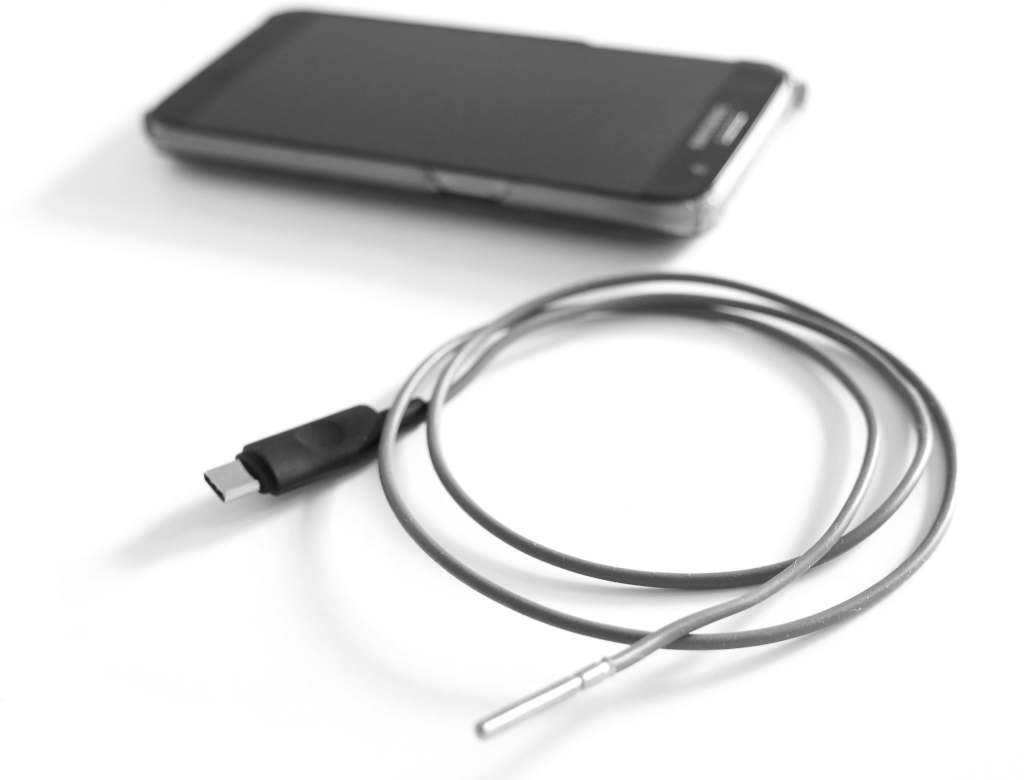 Isotel Precision Thermometer¶
Measure Anything, Anywhere

A High Performance Pocket USB Thermometer for Lab, Personal & Industrial everyday use, made out of safe and non-toxic materials, and standard serial SCPI interface.
Designed and produced by Isotel within the EU.

Top class accuracy better than ±0.1 °C, NIST tracked and certified with USB-C standard serial SCPI interface and open ISN protocol, supported by Isotel Device Manager (IDM) applicatoin available for Android, Linux, MAC OS and Windows.
The 5 in 1
Laboratory Use: Accurate Ambient Temperature Tracking, Equipment Testing, Pharmaceutical Use

Body Temperature: Accurate BTB Thermometers, Health Issues Tracking

Environmental Temperature: Measure everything from Sea Water, Pool-Water, Baths

Culinary Use: Kitchen Thermometer, Food & Wine, Baby Milk, Yoghurt

General Purpose Use: Various Maintenance and Measurements
Specifications¶
| Parameter | Specification |
| --- | --- |
| Probe HAA | |
| Probe Material | CrNi 316 L, acid resistant |
| Max Temperature Operating Range | -55 .. 150 °C |
| Accuracy | ±0.1 °C, Absolute Max, Factory Calibrated |
| Precision | ±0.01 °C |
| Cable Material | Silicon up to 200 °C |
| Cable lengths | 0.5 m, and custom lengths on request |
| Probe PTA | |
| Probe Material | CrNi 316 L, acid resistant |
| Max Temperature Operating Range | -200 .. 800 °C |
| Accuracy | ±0.2 .. 1 °C vs. Temperature, Calibrated |
| Precision | ±0.02 °C |
| Cable Material | |
| Cable lengths | 2 m, and custom lengths on request |
| General | |
| Storage and Operating Range | -40 .. 80 °C |
| Supply Current | <30 mA @ 5 V |
| USB Interface | USB-C Full-Speed 2.0 Compliant |
| USB Profile | Serial CDC and Isotel ISN Profiles |
| Protocol | ISN and SCPI |
| Download Software | Manuals | Articles |
| --- | --- | --- |
| | | |