---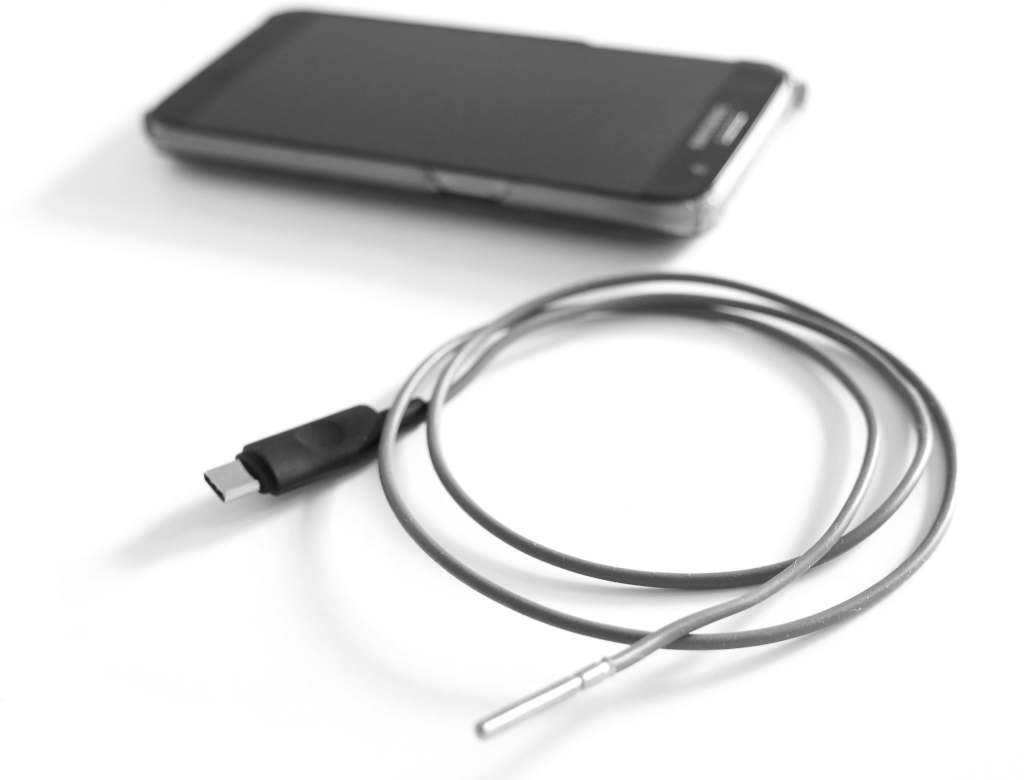 Isotel Precision Universal Thermometer¶
Measure Anything

A High Performance Pocket USB Thermometer for Personal & Medical, Lab & Industrial, everyday use, made out of safe and non-toxic materials.

The most useful accessory for your Mobile Phone.

Top class accuracy better than ±0.1 °C, NIST tracked and certified for medical use, with digital transducer and USB-C interface and cross-platform IDM data logger software support. Works out of the box, plug and play from Android, Linux and Embedded Systems, MAC OS and Windows, with open API for seamless integration into SCADA systems. Comes with different probes (HAA, and PTA), up to 800 oC temperature range, and different cable lengths.
Designed and produced by Isotel within the EU.
The 5 in 1
Body Temperature: Medical Accurate BTB Thermometers, Health Issues
Environmental Temperature: Measure everything from Sea Water, Pool-Water, Baths
Culinary Use: Kitchen Thermometer, Food & Wine, Baby Milk, Yoghurt
Laboratory Use: Accurate Ambient Temperature Tracking, Equipment Testing, Pharmaceutical Use
General Purpose Use: Various Maintenance and Measurements
Specifications¶
| Parameter | Specification |
| --- | --- |
| Probe HAA |   |
| Probe Material | CrNi 316 L, acid resistant |
| Max Temperature Operating Range | -55 .. 150 °C |
| Accuracy | ±0.1 °C, Factory Calibrated |
| Precision | ±0.01 °C |
| Cable Material | Silicon up to 200 °C |
| Cable lengths | 0.5 m, and custom lengths on request |
| Probe PTA |   |
| Probe Material | CrNi 316 L, acid resistant |
| Max Temperature Operating Range | -200 .. 800 °C |
| Accuracy | ±0.2 .. 1 °C vs. Temperature, Calibrated |
| Precision | ±0.02 °C |
| Cable Material |   |
| Cable lengths | 2 m, and custom lengths on request |
| General |   |
| Storage and Operating Range | -40 .. 80 °C |
| Supply Current | <30 mA @ 5 V |
| USB Interface | USB-C Full-Speed 2.0 Compliant |
| USB Profile | Standard CDC & Isotel ISN Profile |
| Protocol | ISN and Simple Text Protocol |